Lasagna stuffed peppers have all the flavor of lasagna but are easier to make and healthier! Replacing the pasta for Bell Peppers turns this classic dish Keto, Low Carb, Gluten Free, and packed with added nutrition!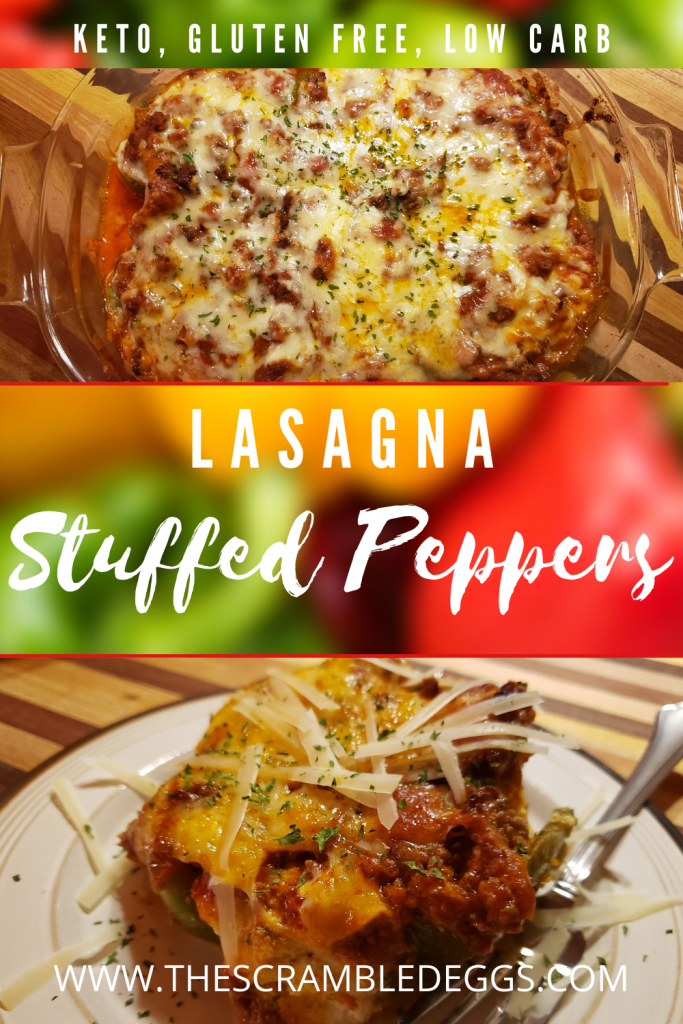 I have been making Lasagna stuffed peppers for years, it's actually preferred at our house over regular lasagna. Not because it's Keto but because they are easy and delicious… Lasagna stuffed peppers have all the hearty traditional Italian flavors. Thanks to amazing Jar'd sauces like this one, (can buy at most grocery stores) Lasagna stuffed peppers is on the table in under an hour! Now I've got your attention!
Don't miss the Tips and Tricks section below. This recipe is the perfect make ahead meal for meal prepping or a home cooked meal when you are traveling. #vanlife #roadtrip #hotlogic
How to make Lasagna Stuffed Peppers…
Start off by cleaning your Peppers, then slice them from top to bottom to make halves. Remove the seeds veins and stem. Place peppers in a pot of boiling water for about 3-5 minutes until just starting to soften and bright in color. Remove from water and lay on a paper towel lined pan or plate to allow any water to drain off.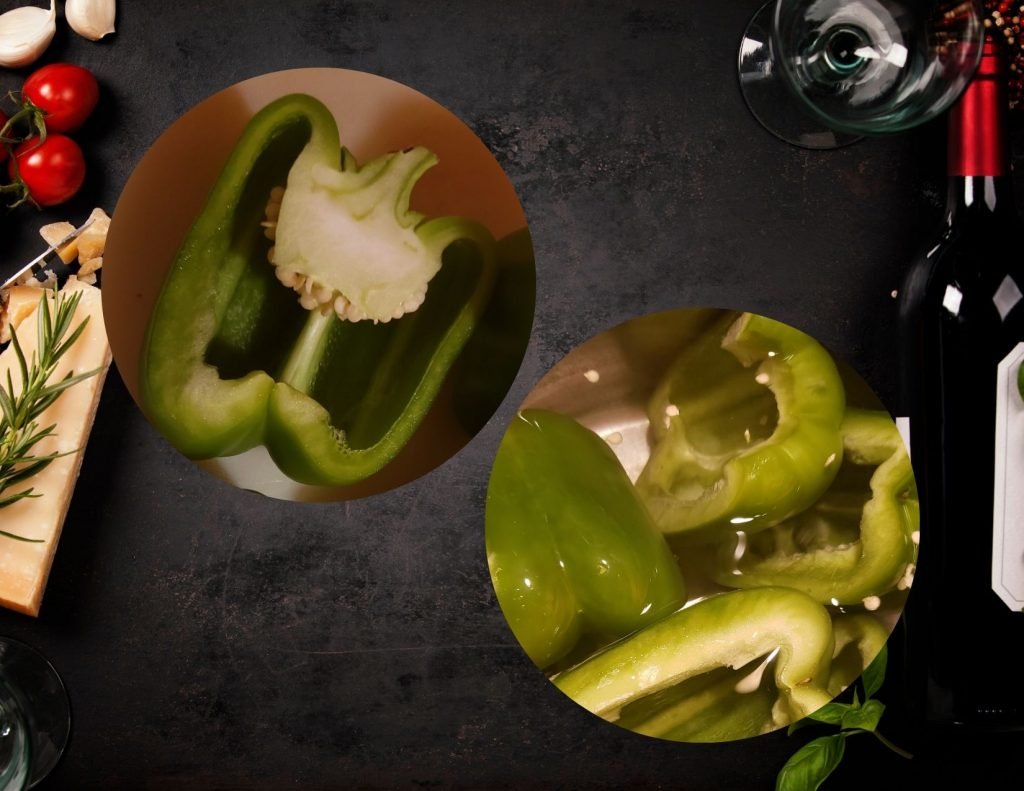 While the peppers are cooking you can begin browning ground beef. I use this to break it apart while cooking, its amazing! Once cooked, drain any excess grease and add the marinara sauce. Turn the heat down allowing the mixture to simmer while you prepare the cheeses.
In a large bowl combine ricotta, 1 cup of the mozzarella cheese and ¼ cup of parmesan cheese along with the egg, italian seasoning, garlic powder, salt and pepper. Mix well to combine – Now your ready to assemble!
Cover the bottom of your baking dish with about ¾ cup of the meat sauce. Place peppers in the pan open side up. Spoon cheese mixture into peppers and top off with remaining meat sauce.
Place into a preheated 375° oven baking for 25-30 minutes. Remove and add the remaining mozzarella and Parmesan cheese to the top and place back in the oven for an additional 15 minutes. I try to let mine rest for about 15 minutes before serving as it allows the cheese to set up.
I serve my lasagna stuffed peppers along with my Easy Keto Focaccia bread topped with garlic and olive oil! Find the recipe here.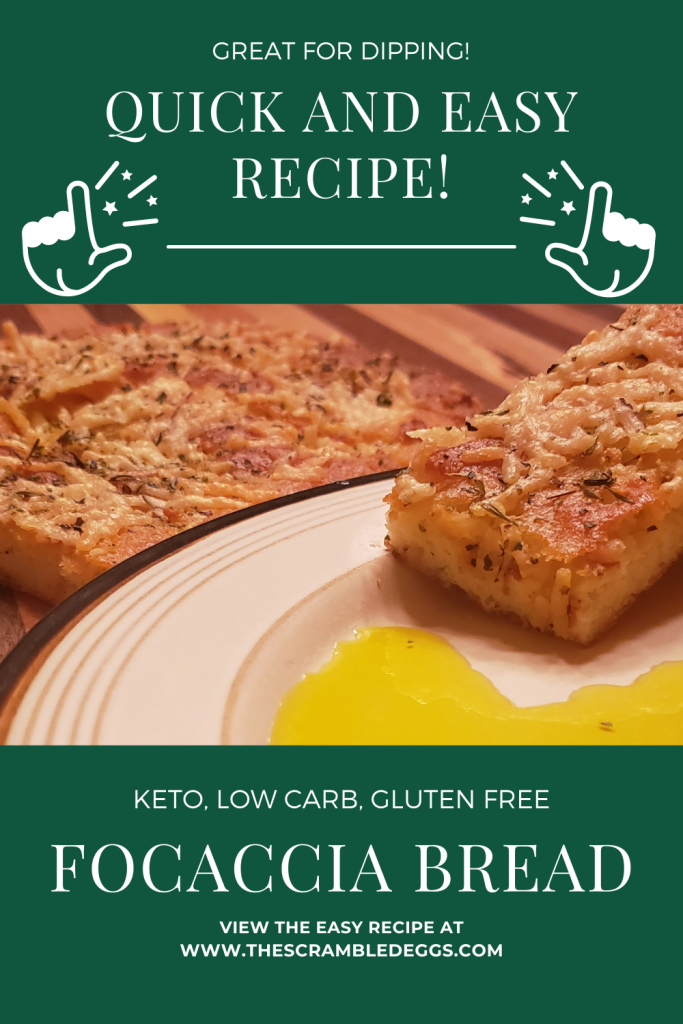 Tips and Tricks…
Do You Have to Pre-cook the Peppers Before Stuffing Them? Pre-cooking or blanching the pepper is not a necessary step. I find however skipping this step results in the pepper remaining quite crisp and prefer to pre-cook them.
Can I use other cheeses? Absolutely, many people like to use cottage cheese in their lasagna. This recipe would absolutly work with cottage cheese as well. I would recommend a combination of half ricotta half cottage cheese it you go this route.
If you have some spaghetti fans in your house (my kids love it). I reserve a little of the sauce to make a small side of spaghetti to go along with the peppers.
Can I use Red or Yellow Peppers? Absolutely, sometimes I even use one of each to have a rainbow of lasagna stuffed peppers!
Lasagna stuffed peppers reheat amazing. You can even freeze the fully cooked peppers individually and reheat for a quick lunch!
Make Ahead…
As Promised….Meal Prep! If I am meal prepping for the family I will prepare this recipe in a foil/disposable pan. Prior to baking I cover with plastic wrap then foil and place the pan directly in the freezer. This is perfect for nights when I don't feel like cooking just thaw out and bake!
Road Trip Anyone….About a year ago I purchased a Hot Logic. If you have never heard of these stop what your doing and look them up! They are basically a food warmer – mini oven for your car, office or even at home! We took a cross country road trip and I prepared a few meals in advance. These meals could heat and cook while we were driving! Talk about a home cooked meal on the road! Lasagna stuffed peppers are the perfect dish to prep ahead and bake on a long day of driving. Find the perfect picnic table near a lake and enjoy a delicious home cooked hot meal! They make Hot Logic mini's and large carriers that will hold and bake/heat a 9×13 dish! These are so powerful they will cook a meatloaf! I am not a sponsor of Hot logic I am just a huge fan!
Hope you love this dish as much as we do! Enjoy – The Scrambled Eggs!
Print Recipe
Lasagna Stuffed Peppers
Ingredients
3

Bell Peppers

I use Green, however any color will work

15

oz

Ricotta Cheese

1.5

cup

Mozzarella Cheese (Shredded)

divided

1/2

cup

Parmesan Cheese (Shredded)

divided

2

eggs

1

tsp

Italian Seasoning

1

tsp

garlic powder

1

tsp

salt (or to taste)

1/4

tsp

pepper

1

lb

ground beef

1

jar

Spaghetti Sauce

I use Rao's Marinara
Instructions
Wash and cut Bell pepper in half from top to bottom. (remove seeds, veins and stem)

In a pot of hot water cook the bell pepper halves for a few minutes (about 3-5 minutes) until bright in color. This also helps soften the peppers a bit but do not cook long they should still be slightly firm.

Remove the peppers and lay on a paper towel lined pan to allow any water to drain off.

In Dutch oven, cook ground beef until fully cooked, drain any grease from the beef.

Add Spaghetti sauce and turn heat down simmer.

In a large bowl combine Ricotta, 1 cup of Mozzarella and 1/4 cup of Parmesan Cheeses along with Egg, Italian seasoning, garlic powder, salt and pepper.

Cover the bottom of the pan with about 3/4 cup of the meat sauce and lay peppers in the pan open side up.

Spoon Cheese mixture into peppers and top off with remaining meat sauce (or to cover) – see tips and tricks!

Place in oven at 375 for about 25-30 minutes.

Add remaining Mozzarella and Parmesan Cheese to top and place back in over for an additional 15 minutes.